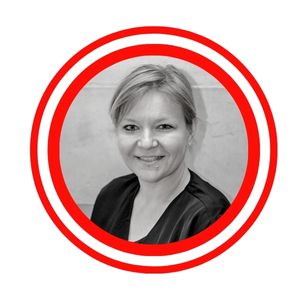 Anna Fenten
Marketing Director, Searcys
---
Anna is a tenacious and creative marketing executive with a proven track record of developing and delivering commercially successful marketing strategies. She has over 20 years of marketing and brand experience in hospitality and outsourced services sector, having worked in marketing leadership positions for Sodexo and Compass Group and, since 2018, at Searcys. A specialist in business turnaround and growth, Fenten relaunched five leading F&B brands: Searcys, Levy UK, Leith's, Payne & Gunter, Sodexo Prestige and built marketing teams including communications, digital, social media, design, events and PR. She led on the delivery of &B marketing plans for iconic clients, including Wimbledon Championships, Open Golf, Chelsea Flower Show, Blenheim Palace, the Gherkin, St Pancras Champagne Bar, and The Barbican. Anna is the winner of the industry's top accolade, Propel Restaurant Marketer of the Year, for post-Covid business relaunch strategy.
During the difficult months of closure and uncertainty, she was quick to devise creative strategies such as Friday Chats with team members, Champagne and chocolate deliveries, and a new business model for reopening restaurants and bars. Across social media, newsletters, the website, a careful PR strategy and all forms of comms, Anna and her team struck a balance between aspirational content and a sense of community.
Throughout Searcys' reopening strategy in 2021-22, Anna navigated a strong marketing and communications campaign to reassure customers of the safety protocols in place while inspiring them with new initiatives and events for when Searcys' venues reopened with a bang.
Anna Fenten is described as: "especially well equipped to make a positive impact on, and contribution to, any organisation in a variety of ways. She will accomplish this by motivating people to act, generating enthusiasm in others, radiating optimism and creating positive attitudes within the work environment."