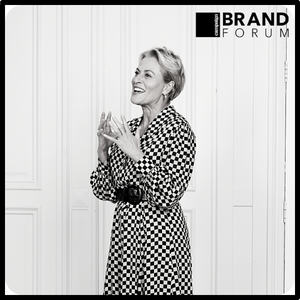 Heather Jackson
Co-Founder, Gen M
---
Heather Jackson is a serial entrepreneur with a passion for social movement and extensive experience in the field of diversity, gender-balanced business and talent management. She is also perimenopausal and is co-founder of GenM, the menopause partner for brands. Having founded previous organisations such as An Inspirational Journey and Believe Corporate Relations, Heather has spent decades helping organisations to draw out the best from their talent and enable them to reach their full potential.
As former CEO of An Inspirational Journey, Heather oversaw several programmes, events and online activities including The Balanced Business Forum (formerly known as The Women's Business Forum and now recognised as the world's first gender-balanced leadership conference), The Pearls Programme, Ach-Eve Programme, The Two Percent Club and a social platform, AIJ.TV "Real Leaders, Real Conversations. Throughout its 6 years of operation, An Inspirational Journey supported more than 150 organisations on the issue of Balanced Business and saw over 15,000 women go through its programmes whilst reaching many thousands more aspiring leaders with its mentoring and support activities.
Heather is also Chair of The Northern Superchargers, one of the teams represented in the new cricket format, The Hundred, that is bringing cricket to a new, wider and more diverse audience.
Heather is an active advocate in the media and has acted as an advisory consultant to the government on issues surrounding women in business, and is regular keynote speaker and contributor to national media including CNN, BBC, Sky News and The Times. Believing that the menopause, and the taboo surrounding it, is ultimately the last barrier to women being able to have choice and control in how they live their lives, Heather and co-founder Sam Simister are determined to improve the experience for all.