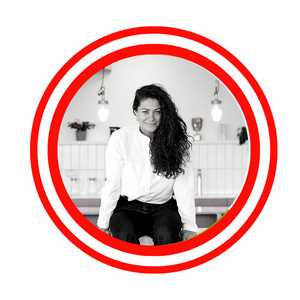 Jade Raad
Director of Brand Strategy, Little Dot Studios
---
After spending over a decade at Channel 4 in various roles including Creative Content Partnerships Business Manager, Jade joined Little Dot Studios in 2019 is now Director of Brand Strategy. Jade's expertise in digital creative production, understanding of audience engagement, and brand building saw the development, build, and leadership of the agency's brand offering.
The division enables brands to 'broadcast' to their audiences and grow them meaningfully across digital platforms with an audience-first approach. Huge emphasis is placed on creative effectiveness, innovation, and holistic digital strategy. Clients on this journey include BrewDog, Farfetch, Gagosian, and Goodwood.
Whilst at Channel 4 much of Jade's time was spent driving both commercial innovation and bottom-line delivery. No spell in this space would be complete without a range of awards and accolades, including an array of Campaign Media Week and Drum nods as well as being part of Campaign's 'sales team of that year' no less than three times.
Jade has worked with more iconic brands than you can shake a tail feather at including partnerships with British Gas, McCain, L'Oreal, Nikon, Domino's, Sainsbury's, O2, Mars - the list goes on. Previous roles have spanned sponsorship, digital activation, and linear and digital branded entertainment. If that wasn't enough as a side hustle, Jade founded and managed Debut Productions, a London-based theatre company that produced actor showcases across the UK.