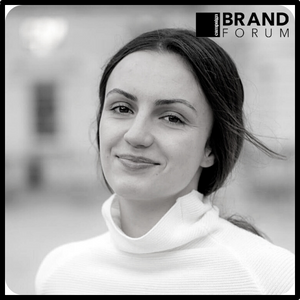 Valentina Milanova
Founder, Daye
---
Valentina Milanova is the founder of Daye, the gynae health research and development company on a mission to close the gender pain gap and overcome historical gender biases in medical research and product innovation.
After years of research and testing, Daye launched its first consumer product in 2020 - the world's only cramp-soothing tampon. From the outset, Valentina has baked her core values into the DNA of the company - Daye's products are created by women who used to be in the prison system, and their tampons are produced in a fully carbon-neutral operation.
Born and raised in Bulgaria, Valentina moved to the UK to attend the University of Buckingham, where she got degrees in business, economics, and law. After considering careers in journalism and econometrics, Valentina soon found herself drawn in by the start-up world, working first at Techstars and then as a venture associate for Founders Factory. Meanwhile, she began working on her own idea for a company. After 180 pitches to investors, Valentina managed to raise £4.23 million in seed funding and in 2018, Daye started officially changing the face of female health for the better.